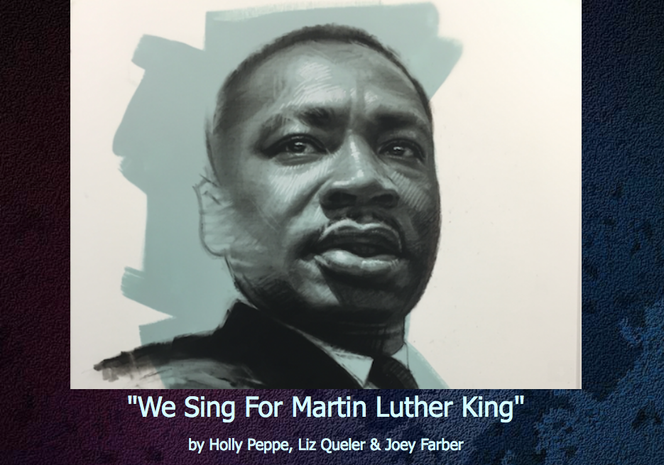 on the 50th anniversary of his death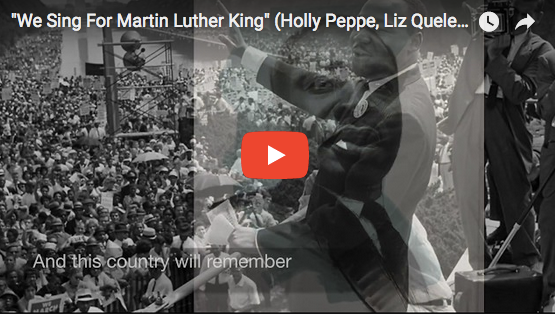 Here's the story behind the song:

My dear friend Holly Peppe, literary executor of the Edna St. Vincent Millay Society, came to me with a song she wrote when she was 17, the morning after Martin Luther King was killed. With the 50th anniversary of his assassination coming April 4th, she was interested in updating the song.  I proposed a different musical take, reworking the verse and creating a chorus.  We massaged the lyrics together, and Joey added a bridge.  Holly was delighted.  Joey programmed drums, played bass and guitar and emailed us a music file from his dorm room in Boston.  We took it out to Tiki Recording Studios where Seth added piano and organ, and I sang. We were ALL delighted.

We wanted to post a video so I reached out to my friend, artist Jules Arthur, who created the beautiful portrait above for a backdrop.  I added more images, and more images, and the next thing I knew - we'd told a story.
Hope you like it.

To listen to Holly's original song:

Thanks for listening,
Liz